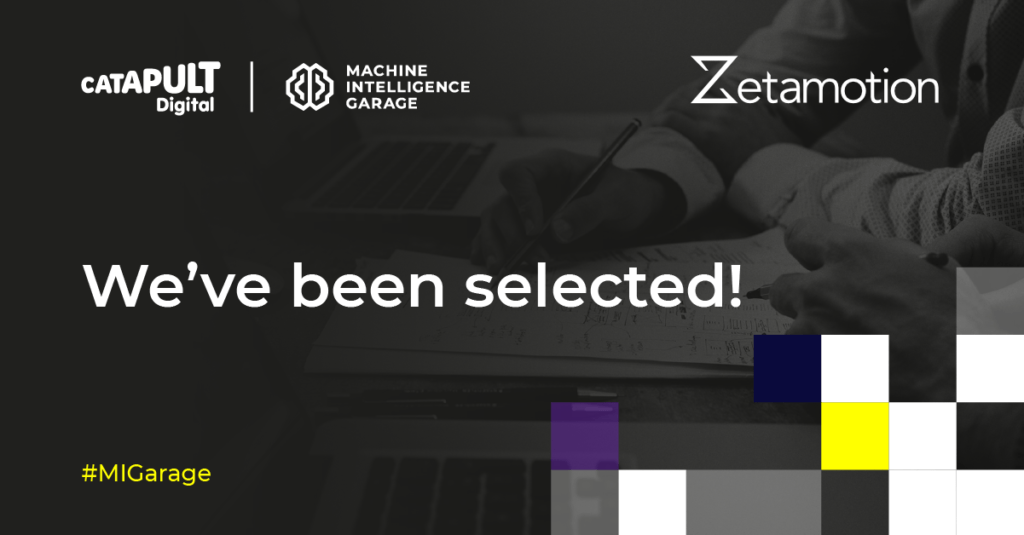 zetamotion selected for Machine Intelligence Garage's 2021 cohort!
We are very happy to announce that we have been selected as only one of eleven startups to join Digital Catapult's Machine Intelligence Garage programme's 2021 cohort.
As Jeremy Silver, CEO of Digital Catapult UK stated: "Machine Intelligence Garage provides a unique avenue for machine learning startups that are looking to develop and reach new audiences. We're excited to have gathered this cohort of creative industries companies where the opportunities to apply machine learning continue to grow in so many different ways."
As part of the Machine Intelligence Garage family, we will have incredible access not only to a significant amount of computing credit, but also the many areas of expertise gathered at the MI Garage. The programme offers access to development labs, technology experts, business development specialists and incredibly strong connections to manufacturing and investment opportunities.
We are very much looking forward to our journey with the amazing team at the MI Garage!